"A Property Owner's Guide to Saving Money and Finding the Right Contractor, for Your Job."
"Veteran Contractor Shares Incredible Secrets about Contracting"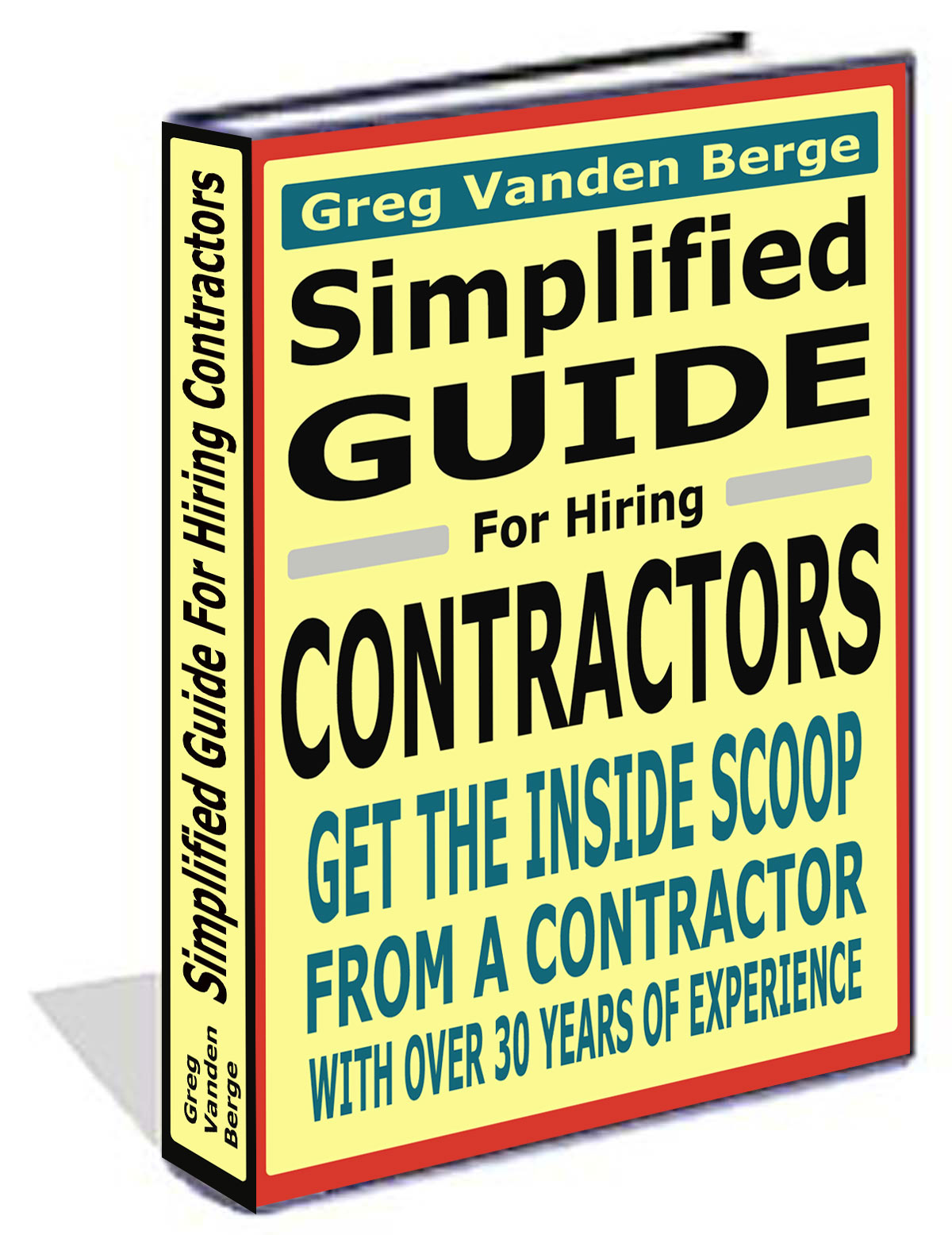 Would You Get Information about Investing from Someone who doesn't have any money or Buy Potatoes from a Florist?
Would You Contact a Nurse to Learn How to Fly an Airplane?
Would You Go to McDonald's, For a Nice Steak Dinner and A Relaxing Evening With Your Date?
If You Answered Yes to the Three Questions above, That's What Most People Do, without Ever Realizing It.
Almost Every Book I've Read on How to Hire a Contractor, Were Written By People Lacking Crucial Construction Experience.
They Know How to Sell Books, but Do They Know Enough About The Business.
If You Don't Want to Buy Bread from a Shoe Salesman and You're Not Interested in Buying Your Next Car at Your Doctor's Office, Then Plan On Getting Information About Hiring Contractor's From Someone Who Knows Something About Contracting.
The Authors Experience
24 Years As a Licensed General Contractor.
Over 32 Years of Experience Working in the Construction Business.
Master Carpenter, Custom Home Builder, Subcontractor, Real Estate Investor, Property Manager, Project Manager, Salesman, Author of Several Books and Adviser to Architects and Engineers.
He's Worked on Apartments, Condominiums, New Homes, Remodeling Old Homes, Maintenance, Repairs, Tenant Improvements, Hotels, Schools, Industrial, Commercial And Even Churches.
This Guy's Done It All!!!